Looking to switch up your look without the commitment of a long-term hair color? Temporary hair dye is just what you need! Forget fading out over time or making multiple trips to the salon. Temporary dye gives you the style and stand-out personality that lasts for as long or short as you want. Whether you're looking for something subtle or bold, vibrant colors are all about self-expression; here's how to make them work for any occasion.
Colored mascaras
Mascara is a good way to change your hair color for a little while. You can use it to make your hair look darker or to cover up gray hair. The color from the mascara does not go into your hair, so it won't damage it. Choose a color that goes well with any shade but looks more saturated and bright on light curls.
Sprays for catchy accents
One popular way to change your hair color is with hair color spray. The pigment is in a can. You use the sprayer to put the color on your hair. It does not damage your hair and makes it shiny and strong. The vitamin complex in the tint helps with this. You can wash it out after three washes with shampoo. It is a great way to add some fun accents to your look.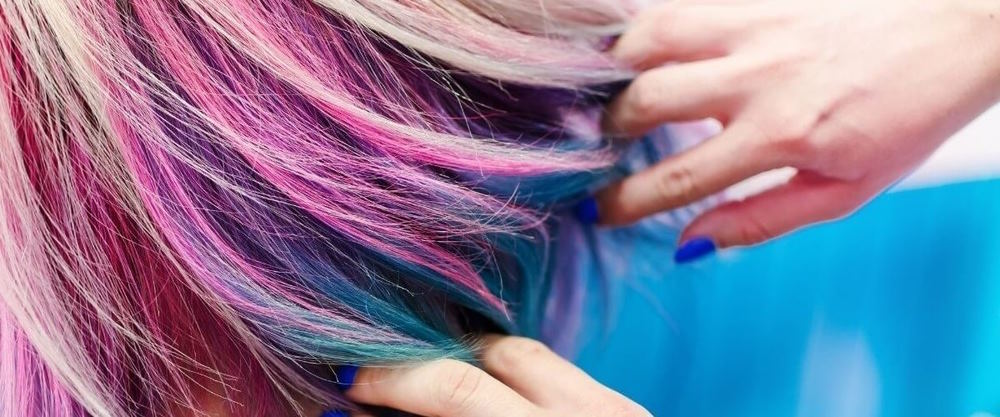 Chalks and pastels
Chalk is another popular form of temporary hair dye. It comes in many colors that you can blend for unique looks. To apply chalk, simply rub it onto sections of your dry hair and brush through with a natural-bristle brush. You can also use pastels for a heavier, more intense color. With pastels, you'll need to dampen your hair and apply the paste. You can easily wash out with shampoo when you're ready for a change in chalk and pastel colors.
Bright dyes of direct action
Direct action dyes are another temporary coloring technique. As the name implies, these colors take effect quickly and last up to four weeks. You can find direct action dyes in various shades, from pastel pinks to vivid purples and blues. To apply, mix the color with an activating lotion or other bases, then brush the color onto your hair. The color will begin to take effect immediately, and you can easily wash it out when it's time for a new look.
Temporary dye is an easy way to switch up your look with minimum commitment and maximum fun. Try one or all of the options above to make your look stand out! So embrace a new you – one day at a time.