One issue many struggle with is enlarged pores in the world of skincare. Not only can they be aesthetically displeasing, but when not properly taken care of and treated, they can lead to pores becoming clogged — resulting in breakouts and other issues we all want to avoid. Fortunately, there are a variety of ways you can appropriately take care of your skin and manage your enlarged pores.
Cleansing
Choose a product that removes dirt and oil without being harsh. Use it two times a day, in the morning and at night. A good choice is a cleansing foam or light gel with charcoal. Charcoal is good at absorbing things and will help clear your pores.
Masks for narrowing pores
Face masks can help make your pores less visible and your skin firmer and healthier. Clay-based masks are good for these purposes. They help eliminate impurities and excess sebum, leaving your skin with a matte finish. Masks that include fruit acids can also effectively dissolve sebaceous plugs and eliminate pollution. And using charcoal masks can help narrow the appearance of pores.
Tonic
When choosing a cosmetic product, look at what is in it. Make sure that it does not have oils that will clog your pores. It is also good if the product has green tea or rose water because it can help make your skin look better.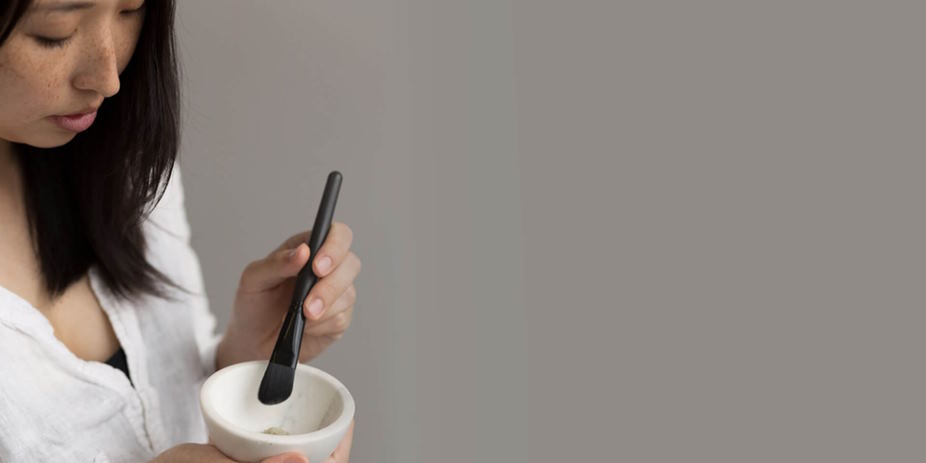 Peeling for porous skin
It is good for your skin to use a scrub two times a week. It will help get rid of dead skin cells and regenerate your skin faster. The product you use should have absorbent substances in it. Also, don't forget about chemical peeling. It not only cleanses your skin but also makes your pores look smaller.
Sun protection
Ultraviolet rays from the sun are bad for your skin. They can cause you to age early and get age spots. The sun can also damage collagen, which makes pores bigger and more visible. If you use sunscreen, it will help prevent these problems and keep your skin hydrated.
Pore concealer
When choosing foundation, avoid those that promise a matte or powdery finish. These kinds of products make all imperfections more noticeable. Also, if you use these products all the time, your skin will become drier, and your pores will get bigger. Instead, it is better to choose a BB cream or light foundation that does not have lots of oil and allows you to create a natural makeup look.
Smoothing concealer
Concealer is heavy artillery, especially for everyday daytime makeup, so you need to use it carefully so that the makeup does not look like a mask. Also, an overabundance of funds can cause the opposite effect, as it "sinks" into the pores and emphasizes their relief. If you decide to use a cosmetic product, it is better to prefer silicone-based concealers, as they allow you to create the perfect coverage, filling fine wrinkles and pores.