Having the perfect brows for your face shape isn't all about having the latest trends. Instead, achieving perfect eyebrows requires a bit of effort and knowledge, trial and error, and a few essential items that can do wonders to take your brows from good to great. This blog post will explore everything you need for you to achieve those beautiful arches you desire.
Eliminate unwanted hairs
Tweezers are a tool that is very useful for women. When choosing which tweezers to buy, think about how often you pluck your eyebrows. If you do it a lot, you should get professional tweezers. The best option is tweezers with beveled edges. They should be sharp, but not too sharp. Such an accessory can easily remove even the finest hairs.
Eyebrow combing accessories
Every brow needs to use special tools to model eyebrows. The brush will help you control the direction of the hair. You can also use shadows or a pencil to blend the beauty product quickly and efficiently.
Eyebrow mascara
Eyebrow mascara is a popular tool for girls who prefer natural-looking eyebrows. It doesn't create clear lines and instead gives a more natural look. Unfortunately, eyebrow mascara only stains the hair, so experts recommend using this product for girls with a good eyebrow shape.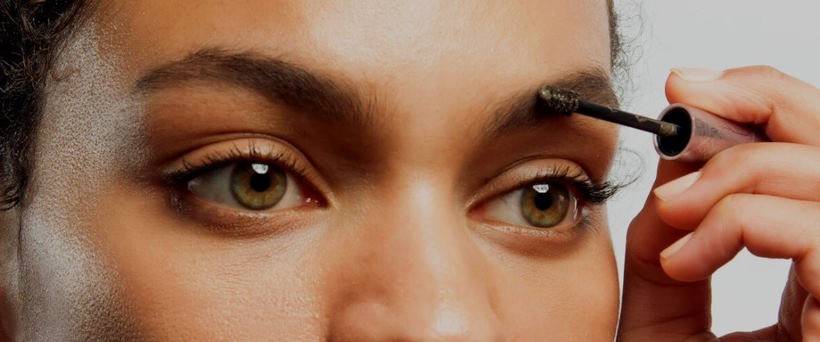 Eyebrow color enhancer
Shadows can help you create the right look for your eyebrows. First, choose a color that is close to your natural eyebrow color. Then, use light and dark strokes to fill in the eyebrow. It will make them look more natural.
Eyebrow pencil
This pencil is a basic tool in a makeup bag. The pencil can help you shape your eyebrows, make them look denser, and give them a beautiful curve. It is important to keep the lead sharpened so that it is easy to use and gives you good results.
Tint
Tinting your eyebrows is a way to have the color you want for a long time. You can still wash it off, so you can change the shape more often. It is easy to use tint film, and you do not need special skills. Tinting is a good way to color your eyebrows quickly.
Eyebrow makeup with hair technique
No, this is not microblading. It can be done by using an eyebrow marker. Follow a technique that looks like real hair. You can create the desired density or lengthen the eyebrows with an eyebrow marker. They are durable and have a fine tip that does not need to be sharpened.
Afterglow
An eyebrow highlighter is a great way to complete the perfect eyebrow look. It will emphasize your beautiful shape and give you a more professional look. Apply it along the bottom of your brows and blend it with a brush or sponge.
These are the must-have items for perfect brows! With the right tools and practice, you can easily achieve beautiful eyebrows that will frame your face perfectly. So have fun experimenting with different colors and techniques to find the look that best suits you.